Burkley Allen moved to the Hillsboro-West End Neighborhood (HWEN) in 1982. She's been active in local matters since receiving her first neighborhood newsletter, and after three decades she has a deep knowledge and understanding of the district she now represents as Metro Councilmember.
Burkley has served on the HWEN board for 25 years including two terms as president (1995-96 and 2005-08). A winner of HWEN's Betty Nixon Good Neighbor Award, Burkley has worked closely with neighbors and other local leaders on issues ranging from tree planting, parking and playground development to site-use planning, sidewalk installation and zoning.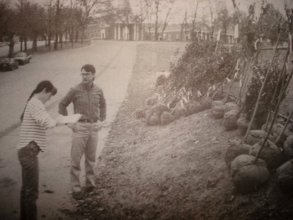 For 23 years, Burkley coordinated the annual HWEN Tree Day. Supported by Little River Nursery and a host of volunteers, these efforts have led to the planting of over 3,000 trees in the neighborhood. Burkley has also been a strong advocate for protecting existing trees. As a member of the NES Citizen Advisory Committee, she helped minimize the tree trimming and removal required for an NES high power wire project along I-440 in 2002.
The mother of three now-grown children, Burkley spearheaded the Elmington Park playground build in the early 1990s. New playground equipment was installed after she organized a fund-raising effort among four neighborhoods and Metro agreed to match those funds. Burkley has since led two other playground projects: one at the Alameda apartments by TSU and another at Second Presbyterian Church, where she is an elder.
Since her election to Metro Council, Burkley has had the pleasure of also working with the Belmont Hillsboro Neighborhood (BHN), 12th South Neighborhood Association (12SNA) and Sunnyside Neighborhood. With these groups, she has worked for new crosswalks, slower speed limits, parking cooperation between neighbors and businesses, and repair and installation of sidewalks.
Burkley has worked hard to preserve District 18's neighborhood character. She led the zoning effort to preserve the existing balance between single family homes and duplexes. She then helped gauge resident interest and advocate successfully for a historic conservation zoning overlay to the Metro Council and Planning Commission. As a council member she worked successfully with the leaders of HWEN and BHN to expand their historic overlays and to influence proposed developments to ensure that they are consistent with the character of the neighborhood.
Burkley also worked to keep digital signs out of residential areas as co-chair of the city-wide Vice Mayor's task force that examined Metro's sign ordinance and LED technology. As a council member she expanded the regulated area to include all types of mixed use zoning as well.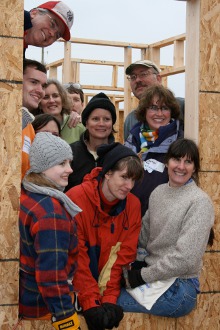 A strong supporter of public education, Burkley served on the West End Middle School PTO and as the school's Hillsboro High School Cluster Representative. She has also worked with representatives of District 18's private higher learning institutions to foster and maintain strong ties between district residents and those universities.
Burkley volunteers with several nonprofits in Nashville including Room in the Inn, the Martha O'Bryan Center and Habitat for Humanity. She celebrated her 50th birthday by rallying friends to join her on a build in North Nashville.
Burkley also volunteered to help defeat the English Only legislation in 2008 as well as to support Governor Phil Bredeson's and Congressman Jim Cooper's campaigns.
A long-time advocate for intercultural exchange, Burkley served as Vice President of the Sister Cities of Nashville Board of Directors, Chair of its Student Exchange Committee and has been a host mother for more than 24 international exchange students since 1993.
Burkley is a senior mechanical engineer at IC Thomasson Associates where she assists with the design of LEED-certified buildings and infrastructure planning. In this professional capacity, she served as a local chapter Chair and regional Vice-Chair of ASHRAE, the engineering society that developed the energy standards used in LEED certification of buildings. She also co-chaired the ASHRAE committee that brought hundreds of engineers from around the world to Nashville for the society's summer meeting.
Burkley earned a Bachelor of Science in Physics from Davidson College in 1980 and a Master of Science in Mechanical Engineering from the University of Virginia in 1982. She received the Davidson College Alumni Service Award in 2010.